Ryu Resort & Spa is located on a large pasture with more than 300,000㎡ of land which is 1,000 meters above sea level. You will be able to enjoy the beautiful changing of the seasons here. We provide free shuttle bus service from Takayama Station on the JR line.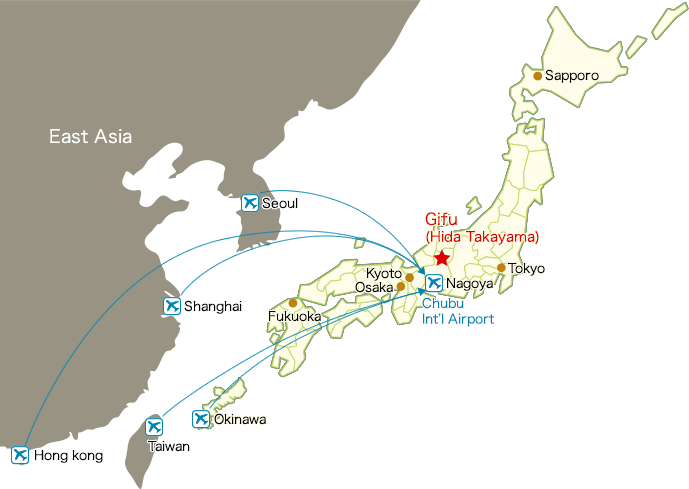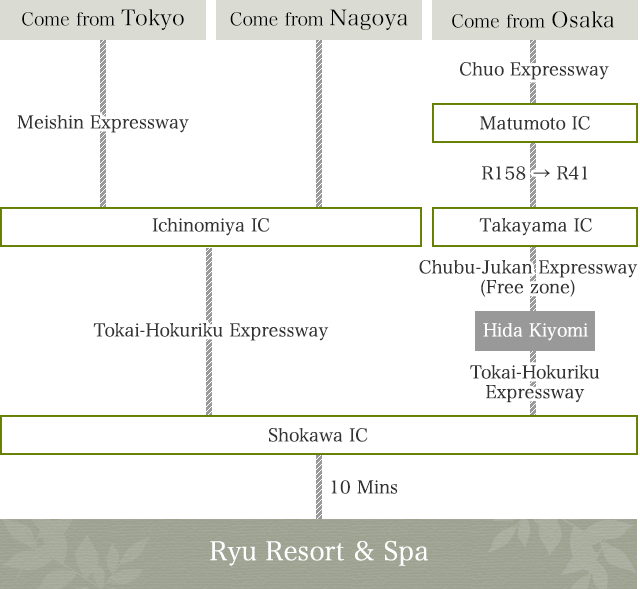 We recommend hiring a rental car to access Ryu Resort & Spa.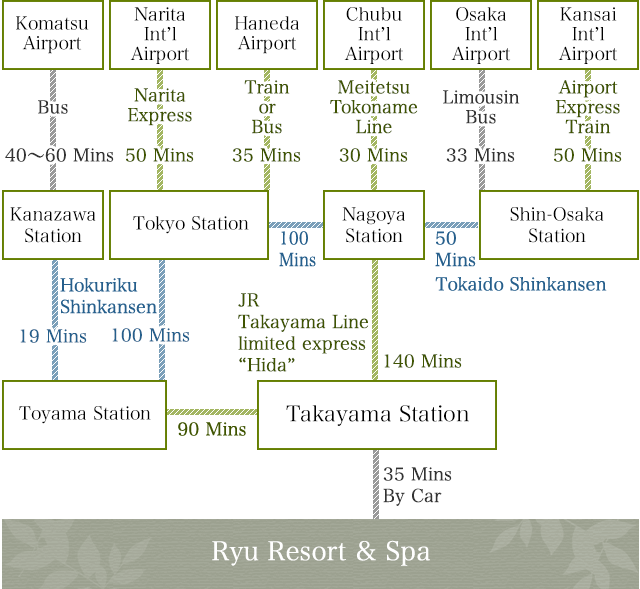 Access by Bus
Please board the highway bus at Meitetsu Bus Centre headed toward Shirakawago and get off at Sakura no Sato Shokawa Station.
Please board the highway bus at Meitetsu Bus Centre headed toward Takayama. Once arriving in Takayama, take the bus for an hour headed to Shokawa.
Details of bus access can be seen here >> Hida Takayama Nohi Bus
Drop Off & Pick Up Service from and to JR Takayama Station.

Must be reserved in advance because may not be able to accept your ride by congestion.
Due to the deterioration of the weather, we might stop the shuttle bus service.
The shuttle bus is limited seating. In the case of no vacancy, it cannot get on.
There is no extra bus. It is not possible to compensation in the case of using the other transportation.

Takayama
Station
→
Hotel
14:30
15:20

Hotel
→
Takayama
Station
10:15
11:05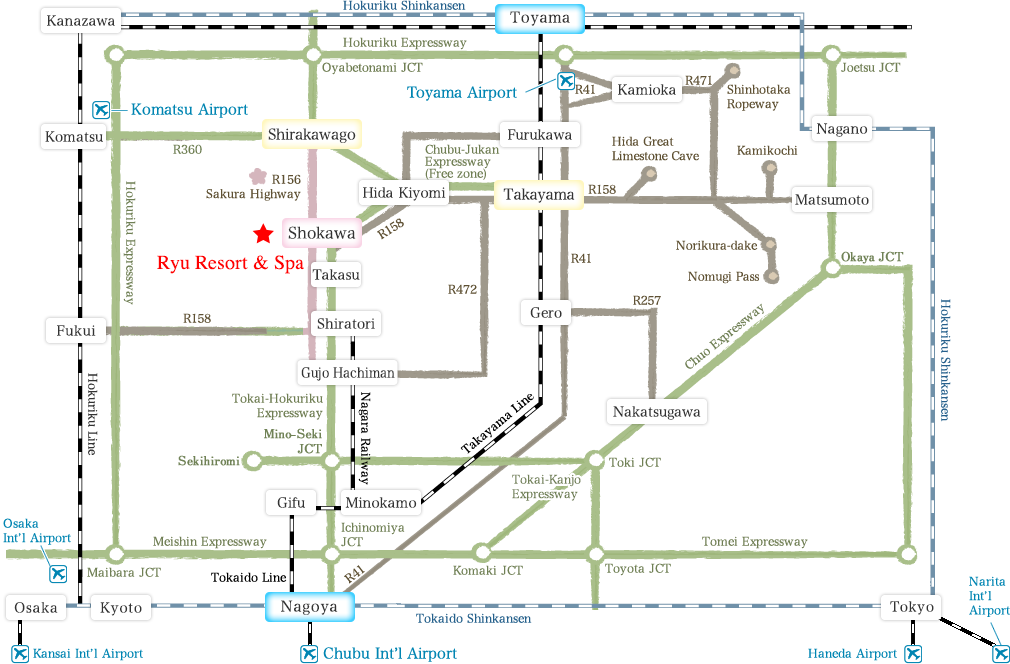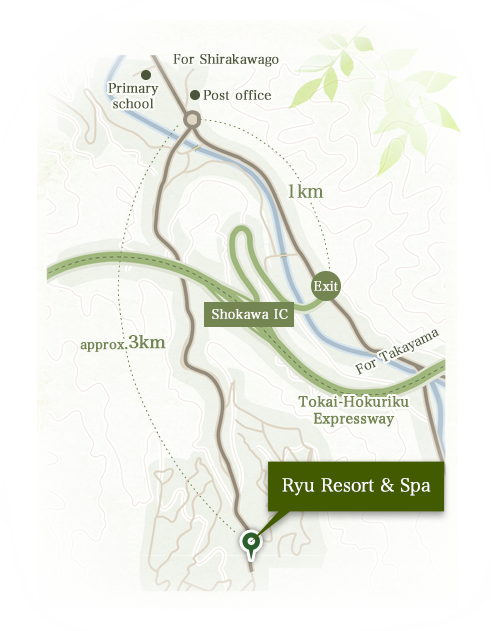 Get off at the exit and turn left at the light at the end of the road.

Turn left at the hotel's billboard which is located 1km ahead of the IC exit.
There is another sign if you follow the road. You're almost there!

You've arrived. We hope you've had a good trip.