Enjoy the moment full of blessings
In the crisp air and breathtaking nature…

Our luxurious lobby welcomes every customer wishing to give a peaceful atmosphere.
Escape the hustle and bustle of city, and step into true luxury.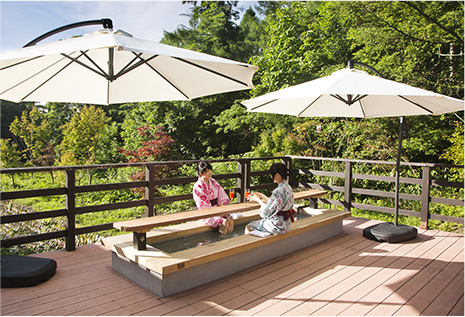 Enjoy our foot bath with a view of the vast nature of Shokawa.
You can also have some drinks while enjoying the foot bath.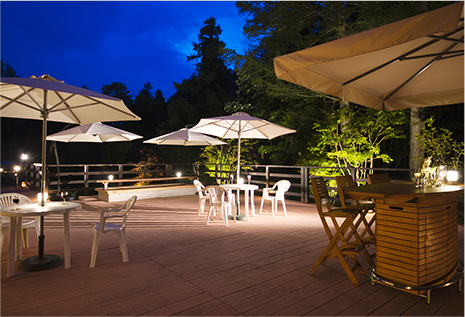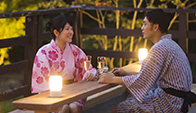 Have an elegant time at our bar which is lit up beautifully at night.
Under the starry sky, our open terrace foot bath will be the perfect oasis for you and your loved ones.



All the rooms have been newly renovated in an even more relaxing and peaceful space.
Enter into a luxurious world with modern and stylish décor in which indirect lighting gently envelops you.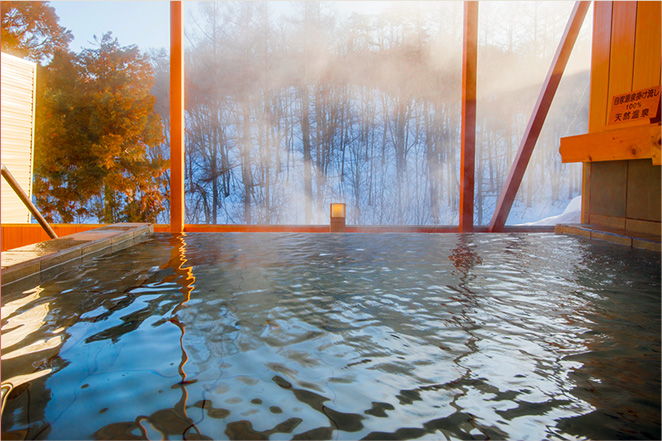 Since its opening, our guests have loved our open-air bath.
You can enjoy the magnificent scenery that varies from season to season.
You can also purchase medicinal plants at the front desk.


With glass walls opening up towards the beautifully lit up woods, we are able to offer you a fantastic atmosphere to dine in.
The snow fall of winter, beautiful wildflowers and buds of spring, the lush green of summer, red leaves of fall… Experience the changing nature of Shokawa.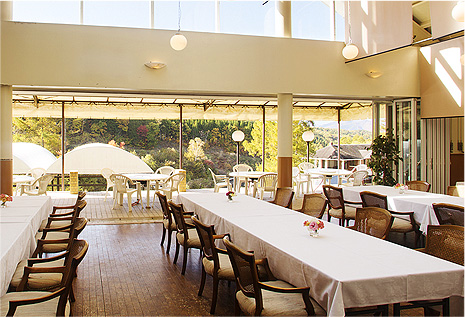 Located near the cottages, and surrounded by forests.
During the summer time, you can enjoy the fresh breeze blowing through the open terrace.