Let us introduce an example itinerary for our guests to enjoy and to ensure your stay with us is special.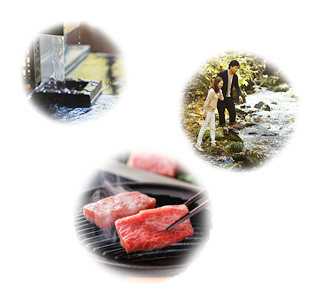 Explore inside our hotel, which is six times bigger than Tokyo Dome.
We have three trekking courses available: Rabbit, Squirrel and Goat.
You can choose the course that suits your preference.
Immerse yourself in nature's power and feel refreshed!
You can visit the forest where Ryujin (the God of Dragon) lives.
There are viewing areas where you can see Mt. Haku, and a sky viewing area where you can see the Milky Way at night.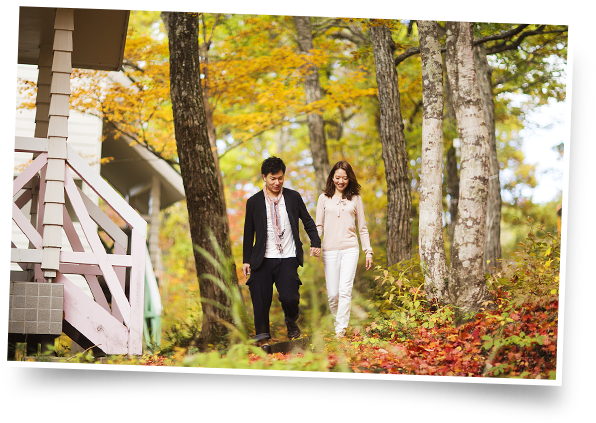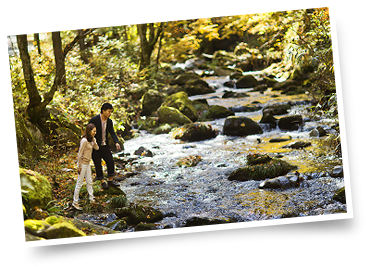 After a day outside, relax in the free-flowing hot spring, with a pH of 9.1.
Let the body and mind relax.
Soak in our splendid open-air bath, rich in ions.
Please enjoy a relaxing moment while absorbing the great energy of nature.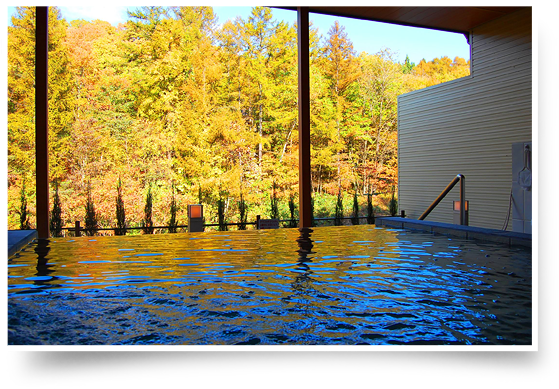 After refreshing at the hot spring, it's time for a long-awaited dinner.
We are fastidious about using locally sourced seasonal food.
No other place can match the taste of our cuisine.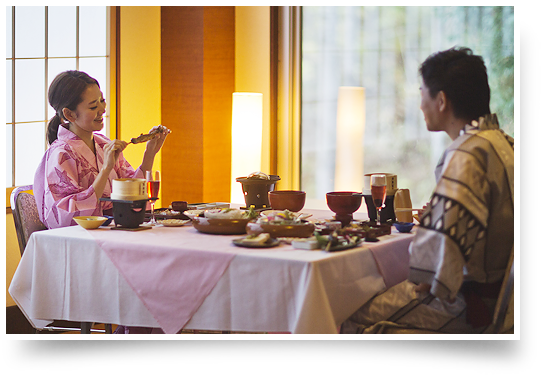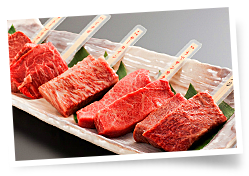 After enjoying a delicious meal, why not soak in the hot-spring again?
The open-air bath at night offers a different view from the one in daylight.
With the mineral-rich hot spring, ,your skin will be well moisturised and warmed.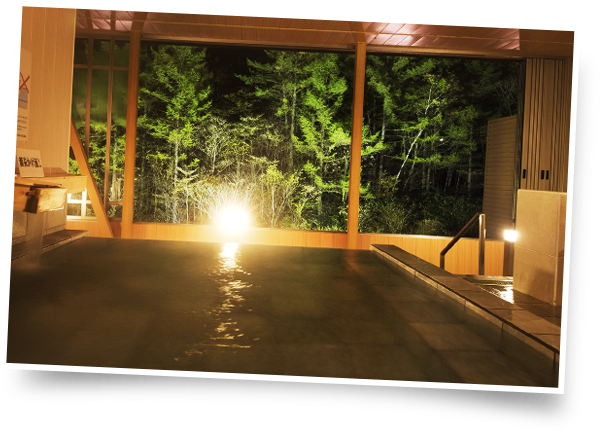 With Shokawa's clean air, the starry sky is beyond beautiful.
Our guests have said
"I had never felt the sky could be that close."
Please enjoy our special nature entertainment at Ryu Resort & Spa.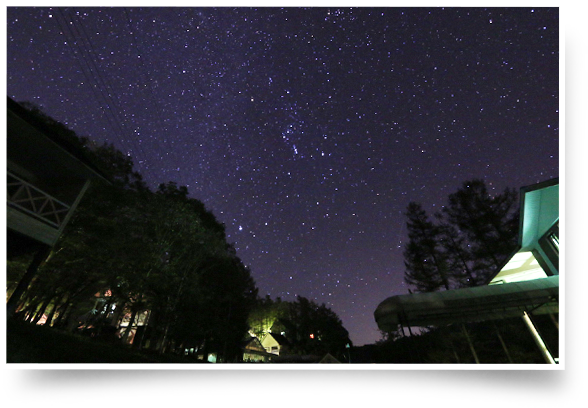 Swimming in the river

Swim in the beautifully clear stream in Shokawa.
There is a recommended swimming point only 10 minutes drive away from our hotel.
Indoor swimming pool

Aquamarine will give you a feeling of freedom.
You can enjoy the water while surrounded by the marvels of nature.
Tennis

Serve up, in the clear air of Shokawa Plateau!
We can lend two rackets and balls free of charge.
Skiing

There are six popular ski sites near our hotel.
After a day enjoying this winter sport, why not relax in our luxury hot spring again.